Make your brand reachable and approachable to your target audience with Xira's PPC campaign management. Since 21st century is all about making business visible and profitable as fast as you can. What is the best way to engage high-paying prospects and convert them to high-paying customers other than PPC? We as a PPC Management Agency help your brand get visibility and an immediate result with an effective PPC campaign.
What Is PPC and How Does It Work?
Grow Your Business With Optimised Paid Search Campaigns
A Social Media Today Report shows that  40% of businesses would like their PPC budgets to be bigger. According to the study, brand awareness can be increased by up to 80% through Google paid ads.And consequently, 62 percent of businesses said that they would continue to increase their PPC ads budget in the near future to acquire new customers.
PPC marketing is not only profitable but also growing quickly.It works in a way that businesses will end up spending money on actual users visiting the website.Xira's PPC campaign works with an aim of relevant targeting that leads to more conversions.Many business have recovered their ROI with an achievable PPC campaign.Read more about How PPC works and upgrade your digital marketing strategy.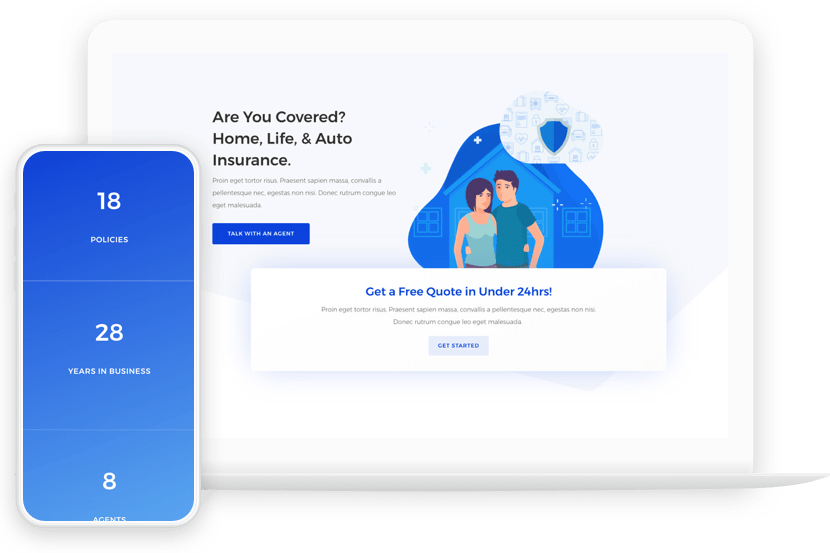 Our in-house PPC experts explain it pretty well to know how PPC  works and guides you through the fundamentals of PPC Management. With proper knowledge and understanding of the pay per click process, you can launch a profitable campaign. Know more about how PPC Marketing works and achieve success for your business.
What is PPC?
PPC is a digital marketing model that aims to create brand awareness and promotes the brand by paid exposure to gain immediate traffic and response from target audience.With PPC campaigns, companies only pay every time visitor clicks the ad. Thus it is named as PPC – Pay per click and some may also refers it as SEM- Search Engine Marketing. 
PPC doesn't just refer to google ads it also includes ads run on  social media platforms  such as facebook,pinterest ,linkedIn,Instagram.thus it is often called Social Media Advertising
What Are the Different Types of PPC Ads?
To promote your service offering and brand identity you need to know various type of paid campaigns that help you attain visibility and traffic from your desired audience. Xira's custom PPC campaigns are made for your business's specific needs. We design such PPC ads campaigns that you can help to fill your sales funnel.
Our Services
Our in-house PPC experts explain it pretty well to know how PPC works and guides you through the fundamentals of PPC Management.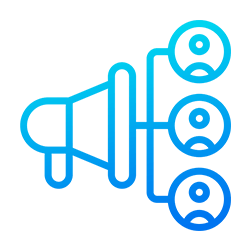 Search Ads
Search advertising is probably the most known form of paid marketing. Search ads show up to prospects looking for information about your company or products offerings online. These ads are great for short sales cycles, or campaign promotions. Generate  strong, quality leads from new clients through search Ads.
Display Ads
Display advertising has a reputation for being able to reach more online users. They target users who have visited sites related to their industry. It uses text and photos to grab users' attention online and convince them of the value of display ads.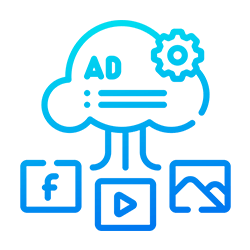 Social Ads
Social media paid advertising is the fastest-growing section of pay Per Click advertising services. Reach prospects based upon their hobbies, networks, interests, and other factors. It's the best for brands with active social media accounts and highly-targeted clients.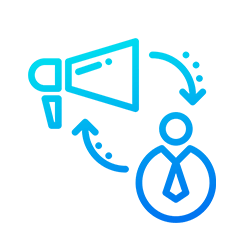 Remarketing Ads
Increase your revenue by reaching out to high-converting prospects. Remarketing adverts encourage users who have previously visited your website to return and convert. It is substantially less expensive than search advertising due to less competition and a smaller number of clients. To get big results in your PPC campaign, our PPC marketing agency employs innovative PPC ad format extensions and formats.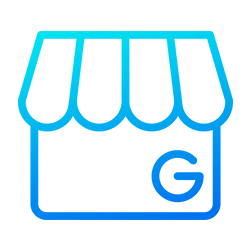 Google Shopping Ads
For websites with a high number of products, Google Shopping advertisements are a good fit. These PPC ads appear in a carousel above or above the main Google search results, allowing potential customers to browse products and pricing before visiting anyone's website. Our PPC firm advises eCommerce businesses to use Google Shopping to contact clients who have expressed a strong desire to buy.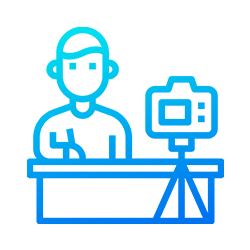 In-stream Ads
In-stream advertisements are another term for YouTube advertising. These are pay-per-click advertising that appear in YouTube search results, YouTube videos, and video partners on the Display Network. Facebook just unveiled in-stream advertisements, which allow businesses to place ads in the right places and at natural breaks in video content.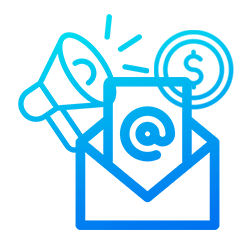 Gmail Sponsored Promotions (GSP)
GSP is a one-of-a-kind  that appears in the promotions tab only in personal Gmail boxes (it does not appear in Google business apps email boxes).There are two creative aspects in this campaign: a teaser ad and an expanded ad unit.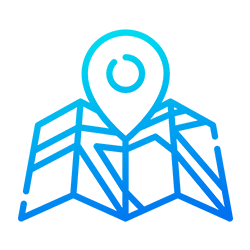 Local Services Ads
A pay-per-lead strategy is used for local service ads. This implies you won't be charged for clicks that don't result in leads. Only a few markets, such as grocery stores, electricians, plumbers, & local shops, are eligible for it. Increase visibility among targeted demographics.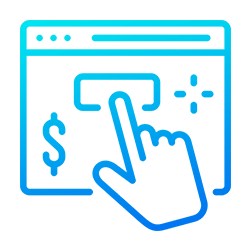 Amazon PPC Ads
Amazon advertising is one of the most widely used pay-per-click (PPC) services on the internet. By posting sponsored ads on the platform's important sites, Amazon sellers can raise brand awareness, sell more products, and drive more store visits.  Boost your profit margin.
Search Engine Marketing vs Social Media Marketing or Both; Which is best Fit for your business?
In digital marketing world,PPC plays a vital role and its influence in purchase decision can't be denied. And No PPC Campaign is executed well without effective Search engine Marketing Strategy and Social Media Advertising Strategy- The two of the most important aspects of PPC.
SEM and Social media ads work like a sign board or banner ad displayed but it is displayed on the internet. On one hand it gives some undiscovered information to the user,on the other hand it gives people what they are already looking for.
So what is the real difference between SEM and Social Media Ads though?
SEM and social media ads have different objectives to fulfil,in both the medium buyers are at different purchasing funnels.
Social media ads target people that are not aware of the product and service.when your target audience goes through the ad they are surfing through the internet without intending to buy the particular product or service.
While search engine marketing comes when you have just researched about a gadget or say a book, you will see an ad reminding you of the same product on your browser,well a subtle way of marketing though. Since the chance of you buying that book are higher so does the cost of click of SEM ads than the social media ads.
WHAT IS PPC?
PPC is the acronym for pay-per-click. It's a digital marketing tactic and it buys web traffic to your website. You, the advertiser, pays a small fee each time one of your ads is clicked on by a user. Search engine advertising is the most popular form of PPC. However, many other platforms such as social media giant, Facebook, now offer PPC ad models. You can promote your company in search results, on websites and across social media platforms. PPC ads can feature text, images and video.
HOW MUCH DOES A PPC CAMPAIGN COST?
The cost of running a PPC ad campaign varies. Different cost factors include your industry type, business type and business size. These will influence the pricing of your PPC ad campaign. Pricing can also be affected by the type of strategy you're rolling out. However, expect to spend up to $5,000 per month for a small-to-medium company. This price includes both your ad spend and professional services from your chosen PPC agency.
WHY SHOULD I ADVERTISE WITH PAY-PER-CLICK ADS?
PPC is a flexible online advertising method that lets you create a budget and adjust it at any time necessary. Most importantly, you can target your ideal audience directly, which is impossible with traditional advertising or digital marketing campaigns. The insights gleaned from the data tracked from PPC campaigns is invaluable because it gives you a better idea of your users' behavior. Your paid advertising campaigns appear ahead of all organic results in search results, helping you to instantly outrank your competitors and support your search engine optimization (SEO) efforts.
WILL MY TARGET MARKET CLICK ON MY ONLINE PPC ADS?
Ads that appear in search results are targeted to meet a specific audience and often earn almost half of all page clicks. Users who click on paid ads are usually ready to make a decision and therefore more likely to buy a product or service by comparison to an organic visitor. With PPC ads, your ads are targeted for the online users searching for your type of business. This can make a significant impact on your bottom line.
HOW DO I BUDGET FOR MY PPC CAMPAIGNS?
Your PPC costs must be calculated based on your bid, your targeting and your ad quality. The amount of money you're willing to spend for a user to click on your ad is called your bid. You enter your bid into an ad auction and the highest bidder wins, so you could end up paying less than your bid amount, but never more. Targeting factors include all aspects of your goal, from the keywords you're ranking for to the demographics of your audience. The more competitively you want to target, the higher the costs. For instance, bidding on a very competitive keyword costs more because it features a higher cost-per-click (CPC). Google also monitors the quality of your ads. If your ad quality is high, you can often maintain lower costs because Google will rank your ad ahead of competitors with low-quality ads. Understanding and accounting for all of these factors are how you determine your PPC budget.

                          Xira Infotech is a full service digital marketing agency specialized in creating digital campaign solutions across the web, mobile and social media platforms that demands creativity and imaginative thinking to execute brilliant results with quality standards. We not only design and manage high quality web and mobile applications for various businesses, but also drive technologically innovative companies with the context of everyday evolving digital space.