Web Design
Give a Long Lasting Impression to Your Client with Impactful Website Design
Get a Free Quote
How your webpage looks can make or break your business. Don't believe us? More and more people search online, buy online, and make major decisions based on what they see online. So, they definitely know the difference between a good website and a bad one. An impressive website design is a long-term investment towards your brand. It would be a wise decision to invest in an efficient web development agency. Your website will be promoting your brand even when you are asleep. 75% of users will make a judgment about your company's credibility after seeing your website. Gone are the days when consumers would buy anything out of impulse. Before shopping online, a user spends hours in thorough research, competition analysis, product analysis, and price analysis. As an emerging business, make sure your website stands out in all these parameters and for that, you need a stunning website and outstanding web designers and developers to create one. Investing in an efficient web development agency will ease your task. Get in touch with your target audience to build credibility and authority with interactive website design services at Xira Infotech.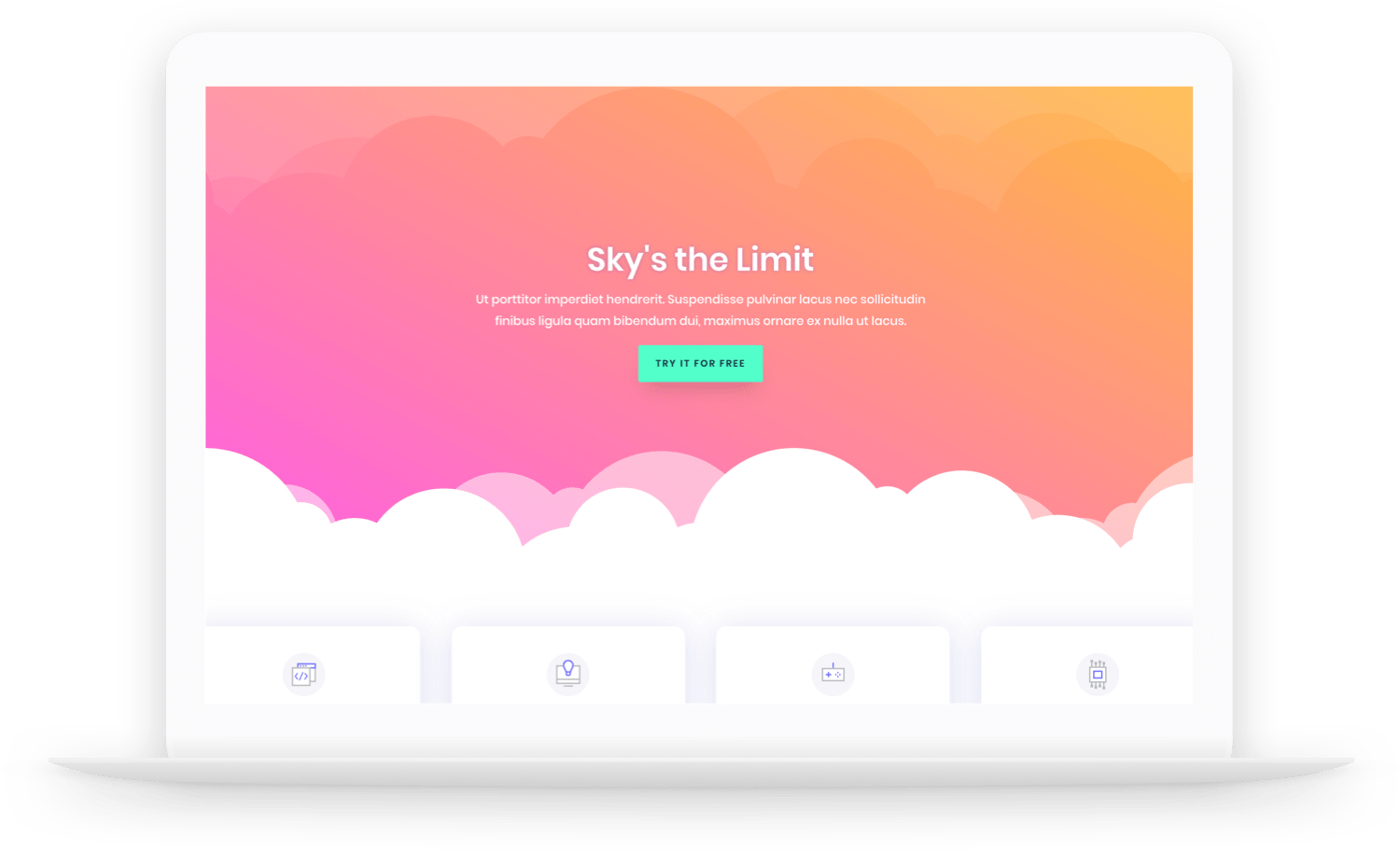 Why is Web Designing Services Important For Your Business?
Let's cut the chase by addressing the elephant in the room, Leads as difficult it may sound it is pretty easy when you know your basics.
You Need More Customers
No, you don't need a giant number of people visiting your website every day without taking any action (be it buying or interacting). As a business, you require a flow of customers coming in and contributing by buying your product or services. Invest in a web design service that is easy to navigate, fast-loading, ticks all the boxes for Google and provides an answer to the client's query. 
You Want To Be Found Online
Being found on the internet is as difficult as finding a needle in a haystack. With increasing competition and lots of unreliable data, a website becomes the face of your brand. You need a website development company to build an online presence that hits the right kind of customers. You can then start your online journey and reach potential customers all the time.
The World Has Became A Smaller Place
People are less likely to step outside to buy what they need since everything is available at their fingertips from food, clothes, groceries, vegetables, shares, insurance to high-end luxury gifts. Not owning a website is considered to be irrelevant in today's world. Over 30% of people don't even consider a business if it doesn't have any website.
A Platform To Showcase Your Product
It's important to showcase your expertise by displaying your products and creativity to your audience. For creative web designers, a website is a canvas that reflects the personality of brand to create a unique personality online. With our web development services, achieve this feat and attract your target audience to convert them into loyal customers.
Schedule a consultation call with our web design firm today and let us assist you in creating a website design that attracts qualified visitors and improves your conversion rate.
6 Qualities of a Great Website to Consider
There are some important elements to consider while developing a website that will influence how it is perceived. A well-designed website can help develop trust, authority and prompt visitors to take actions. Make sure your website design is optimised for user experience. Hire a web development agency that provides you below criteria for a well-designed website.

Fast loading and responsive web design
Users and visitors love websites that don't test their patience and work efficiently on any given device. A responsive web design is a reason your customer is staying longer on your website. Don't believe us? Let facts do the talking. 39% of visitors will stop engaging with a website if images and content won't load or take too long to load.

Mobile-Friendly Website
According to a study 85% of users think that a website when on a mobile device should be as good or better than its desktop website. People are less likely to open their PC every now and then. Smartphones have dethroned desktops in many ways. A mobile-friendly website is a requirement and priority for all businesses.

Easily Navigated Website
38% of users will stop engaging with a website if the content or layout is unattractive. A well-designed website is easily navigated and properly interlinked. A user should find their way to order products, view carts, also divide categories clearly and make all navigation elements clickable links so that customers won't struggle and feel frustrated.
SEO Optimised Content
You basically build a website for two participants, the first being clients and another being google. If google doesn't crawl and index the website it won't make it to the customers. Making content SEO optimised is the first step towards getting ranking and traffic.  

Clear Call to Action
Clear CTA is a clear winner in a website as it saves a lot of time and gives a high conversion ratio as well. Relevant CTA helps in decision making and gives meaning to SEO optimised content.
Social Media Integration to Gain visibility
Social media integration is a powerful marketing strategy. It will help in retaining customers and by creating a separate platform other than the website, your customers can stay updated with the latest offers and seasonal sales.
What We Do
We build a website that gives you high ROI
Custom Web Design
Manage your website effectively without any hassle
WordPress Web Design
Update changes in website in flexible and adaptable way
E-Commerce Web Design
Start your business with a proper online store
Landing Page Design 
Get precise landing page just the way you wanted
Responsive Web Design
Get More Leads and More Traffic through responsive web design
Progressive Web App
Let your website work well even in offline mode
Build a Responsive Website That Drives Traffic and Boost Conversion
Websites after a certain time suffer from the phenomenon of getting a higher number of clicks yet a lower number of conversions. Responsive web designs help websites get higher search engine rankings, ensure a significant boost in traffic, and have higher conversion rates as well. It will also capture the interest of your target audience. Websites are not exclusively built for either Consumers or Google. Build SEO-friendly websites for Google to rank well and make a responsive as well as an interactive website for clients whom you see as paying customers in near future.
Frequently Asked Questions
HOW LONG DOES IT TAKE TO GET A WEBSITE DESIGNED?
The timeframe it takes to complete website design will vary based on the size of the website (number of pages) and the type of design required and if special effects or unique development aspects are required. What is essential to account for is the preparation period during which wireframes are built, the back and forth between the design and development team and final revisions and edits.
WHAT IS RESPONSIVE WEBSITE DESIGN?
Responsive design is a method that's fast becoming the norm. It is website design that scales to display on different devices regardless of their size or screen. This means your content on the site is always clear and optimized for user experience no matter the device your user is viewing the website on. It's a way to make websites look great on both desktops and mobile devices without requiring a separate mobile site. See some responsive websites we've created for clients.
HOW OFTEN SHOULD MY WEBSITE BE UPDATED?
This differs for different parts of your website. For instance, your content you can update as regularly as you feel suits your brand and messaging. Customers enjoy new, fresh content so you need to simply establish the frequency of your updates. Most websites have a blog page and this is where new, relevant content can be added to your website and most brands post weekly updates. If your content is optimized your organic search ranking will improve too. When you consider your security and functionality on your website, you usually have to update these every couple of months. Or when a new feature is required to ensure your website is compliant with search engines.To establish the frequency of these updates speak with your design and development team. They will check the health of your site and ensure all links and functionality are working correctly.
HOW DO I REDESIGN MY EXISTING WEBSITE?
A website redesign is a worthwhile exercise if you want your website to meet the needs of your site visitors. Superior user experience results in your user will easily navigate and discover your website the way you intended. To ensure your website is built for user experience and remains relevant, you may need to consider a design update. The process includes an analysis of functionality, understanding of your current users and potential visitors, a competitor analysis, establishing goals, updating SEO strategy and optimizing the site with responsive design.
WHAT IS SEO-FRIENDLY WEB DESIGN?
It is website design that accounts for search engine optimization (SEO) strategies. A website designer should create the site with SEO in mind so a digital marketer can optimize the site. In this way the website acquires increased traffic and will rank well on search engine results pages. Google crawls and indexes all websites and those optimized for search will enjoy a better ranking and higher domain authority.

                          Xira Infotech is a full service digital marketing agency specialized in creating digital campaign solutions across the web, mobile and social media platforms that demands creativity and imaginative thinking to execute brilliant results with quality standards. We not only design and manage high quality web and mobile applications for various businesses, but also drive technologically innovative companies with the context of everyday evolving digital space.