UI / UX Design
Create a valuable user experience for your business to attract and retain your customers
Lets Connect
Get an excellent user experience for your digital presence. A good UI/ UX design leads to more interaction and provides good feedback that results in product improvement.
Businesses and brands are more aware of the user experience importance in their map towards growth. It is important to augment products and services to bring innovative initiatives with strong UI/ UX capabilities.
Reveal the good looking and the best
UI /UX Design
Where is UI / UX Design used?
It is important to have a graphical layout of your applications which consist of the ways how the user will navigate towards the journey of buying or knowing about the products. UI/ UX designs are  used in websites, web applications, mobile applications, eCommerce solutions, to ATMs, smartphones, interactive screens, etc. To get the best professional to do the UI/ UX work, it is the first decision that you should make.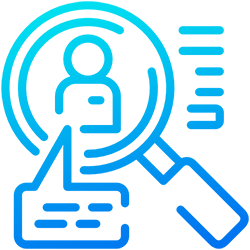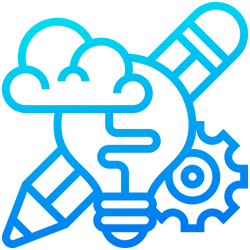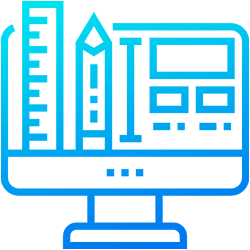 We are expertise in transforming digital assets with our innovative user-centric
UX designs
to help businesses grow and build a great customer base.
Looking for Good
UI/ UX Designs
? Click the button to keep your brain afloat.
Frequently Asked Questions
WHAT MAKES UI DIFFERENT FROM UX ?
As one of the best UI/UX design companies in Mumbai, we have figured that UI,UX play along really well!
UI consists of various elements that let users engage with products and services that businesses offer, where UX defines the way users interact with products and services, and the overall experience they get during the interaction.
The User Interface design of any software, mobile apps, websites or anything is the most crucial factor that catches the attention of users and compels them to engage with the product. UX is the process of letting customers get a wonderful experience while increasing their satisfaction level.
WHAT ARE SOME OF THE BIGGEST TRENDS IN THE UX DESIGN INDUSTRY RIGHT NOW ?
Storytelling
In the year 2020, UX designers not only implement the principles like storytelling into the process of user experience but they also cater to brands by creating a design of any product that can tell the story.
UX Writing
The UX writers compose text and content which appears on the user interface. Be it CTA button, error messages, form fields or menu title, the UX writers take care of the entire copy!
Voice Technology
Since voice tech in booming and capturing the market, UX designers are taking extra efforts to branch out into voice design.
Motion Design
In this tech-savvy world, browsers are faster and more powerful and UX designers are preparing to embrace motion design at its best.
WHY IS UX IMPORTANT FOR BUSINESS ?
The ultimate goal of UX is to provide a user-friendly experience to each visitor. Once the user gets comfortable with your website, then the main motive of providing a solution to their tasks and getting in touch with them for pitch become even more simple.
As a UI/UX design company in Pune, we understand that UX design is more analytical and technical, it lets you study, calculate the results which then help you to rectify your mistakes. This eventually supports in building great customer relationships and converting the page visitors into your buyers becomes even more easy! Basically, along with UI, UX too is mandatory for succession of any business.

                          Xira Infotech is a full service digital marketing agency specialized in creating digital campaign solutions across the web, mobile and social media platforms that demands creativity and imaginative thinking to execute brilliant results with quality standards. We not only design and manage high quality web and mobile applications for various businesses, but also drive technologically innovative companies with the context of everyday evolving digital space.