You know your business and we know our design. Our talented designers community creates the best custom logo that leaves a lasting impression.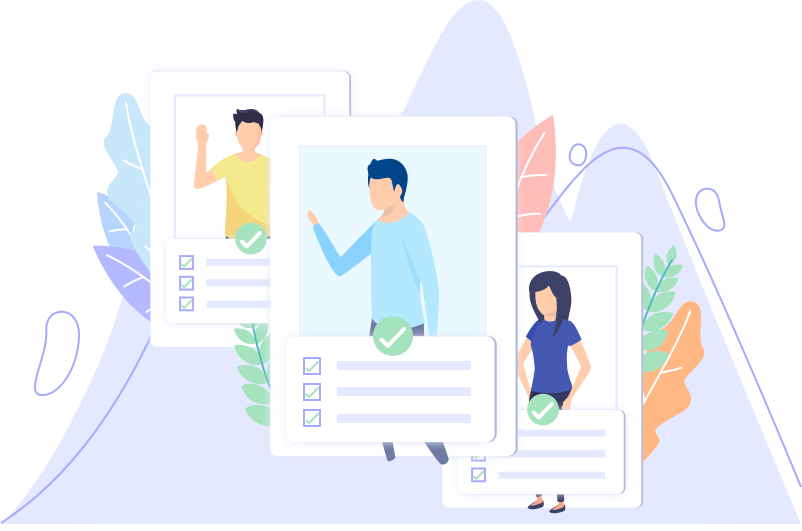 Understanding Business
The first meeting comprises understanding the client's business and his expectations when it comes to designs.Once, the understanding is done, the important highlighted requirements are noted down.
Research
After gathering all the information, we research and take time to align your ideas with your venture to target the right audience.
Design Concepts
Our design community puts up their skills and experiences to craft unique and original visual concepts that best suit your business. Your brand identity needs to be exclusive.
Feedback and Review
Once the visuals and concepts are designed, they are shared with the clients and are revised as per their requirements and needs.
Presentation
Once the design is finalized and the clients are happy with it, the designs are shared with them in different formats via email. And they are good to go.
How corporate identity will help your company in several ways
Stand differently and be recognized by custome
Build a brand positive reputation
Differentiate yourself from competitors visually
Frequently Asked Questions
WHAT KINDS OF LOGOS ARE AVAILABLE ?
Here are the five types of logos you need to know about:
Monogram/Lettermarks: These are the logos that consist of letters and usually brand initials.
Wordmarks: It's the most popular logo type that highlights the name of an organization while including monogram variation.
Pictorial marks: A pictorial mark (sometimes called brand mark or logo symbol) is an icon or graphic-based logo.
Abstract logo: Abstract logo focuses on a unique symbol to represent to ensure a robust market presentation.
Mascots: Mascot logos are logos that involve an illustrated character.
WHAT DOES DIFFERENTIATE A LOGO FROM A BRAND ?
Logo:
A logo basically represents a brand visually. It includes texts, icons, color, trademark, etc. to set a unique identity among the target audience and expresses a lot about business in terms of its offerings.
Brand:
Brand is the amalgamation of product interaction, user experience and marketing practice of a business. It encompasses the positioning, communication, visual design, customer persona and the presence of the company.
WHAT WILL THE LOGO DESIGN PROCESS BE LIKE ?
Below mentioned are the basic steps everyone needs to follow to create a good logo:
Get to know the client's business and their needs
Know about rivals and perform research work
Idea gathering, conceptualizing, etc. and deciding the suitable design
Pen down your thoughts and sketches
Design Execution
Present it to the client for the approvals
Delivery
Let's Get Started
Ready To Make a Real Change? Let's Build this Thing Together!

                          Xira Infotech is a full service digital marketing agency specialized in creating digital campaign solutions across the web, mobile and social media platforms that demands creativity and imaginative thinking to execute brilliant results with quality standards. We not only design and manage high quality web and mobile applications for various businesses, but also drive technologically innovative companies with the context of everyday evolving digital space.